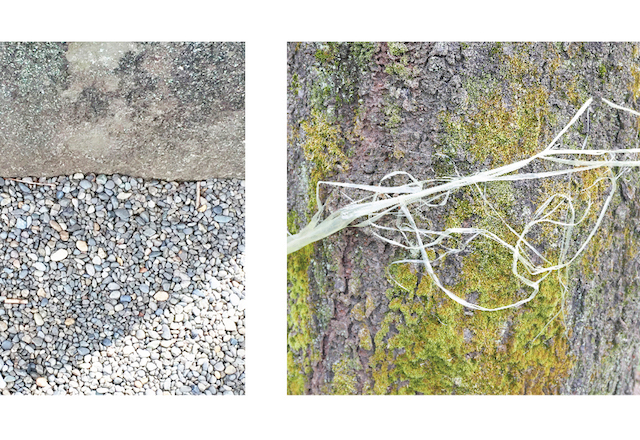 Loh Xiang Yun [Singapore ]
2017.03.22 - 2017.03.26
Salad" presents a mixture of research findings, photographs and drawings. The photographs are a selection of visual textures collected from urban parks in Japan, and the drawings are abstract patterns inspired by these textures.

Tossing up a salad bears some analogy to building an urban park. Both are artificially constructed to satisfy our desire for nature and to obtain a sense of well-being that is almost lost in our modern society. In addressing this absence, Loh investigates how we attempt to create and surround ourselves with patterns and representations of nature in our domestic space.

The presented work is part of ongoing research for the second photo book of a series of five that explores how nature has been utilized in domestic landscapes for aesthetic and functional purposes.