2018.05.01 - 2018.07.31
Yuuki Horiuchi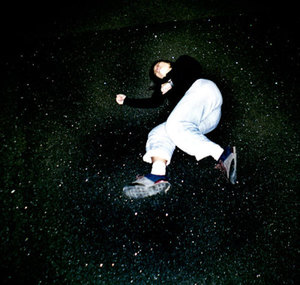 Yuuki Horiuchi was born in Nara, Japan in 1990. She graduated with M.F.A. in Oil Painting from Tokyo University of the Arts in 2018.
Her work spans various media, including video, 8mm film, photographs, installations, and more recently, drawings. Through simple actions and rules, and images of fire, star charts and other motifs, her work brings us to realize a sense of universality in our present culture and surrounding environment.
In 2015, she was awarded the Ishibashi Foundation Traveling Scholarship and traveled across the U.S. from San Francisco to New York. In 2016, She studied at Glasgow School of Art in the United Kingdom as an exchange student. She has participated in many exhibitions at museums and galleries, such as "Pn -Powers of PLAY-", Chinretsukan Gallery in the University Art Museum and "Bleached Identity, Wandering Poetry", Yokohama Civic Art Gallery, Yokohama, both of which were held in 2018. She won prizes in "Art Project Ideas 2017" at Hiroshima City Museum of Contemporary Art in 2017, and received the highest award in B.F.A Oil Painting, Tokyo University of the Arts, in the "University Collection Prize" in 2015.
I plan to make a video or photo work in this program. I hope to develop a work that can warp and transform the distance, time difference, culture and views of ordinary life that exist between London and Tokyo. I am also interested in traditional tools that are strongly rooted in specific cultures, in addition to historic ruins such as standing stones.