2018.05.03 - 2018.05.29
Elena Mady
[Finland]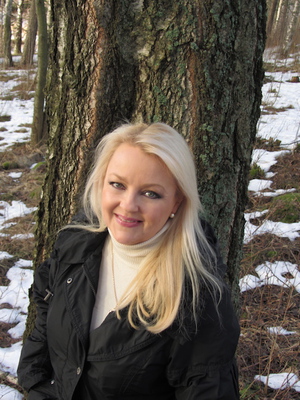 Author Elena Mady writes her books on a quaint little island in the Baltic Sea, and her love for the exquisite Finnish nature is omnipresent in her texts. A Stanford University educated citizen of the world, Mady searches for what unites humanity. She incorporates the unique heartbeat and beauty discovered during her extensive travels into her work as a writer, illustrator and successful singer songwriter with radio hits in Finland and Scandinavia. Her new series, the Body Jumper is based on a song she wrote a few years back that kept haunting her, just begging to be written into a book. The dash of the surreal in her writing serves as a gateway to heightened emotional truth, to keeping it real and relatable. Her world is quirky and warm. Wickedness exists, but Mady faces it head on and finds ways to survive it.
Short summary of residence plan:
She gained a deep appreciation of the Japanese culture studying East Asian Studies at Stanford University and welcomes this opportunity to experience Japan first hand. She plans to place scenes in her next novel Words into an imaginary version of Japan.