2019.07.01 - 2019.08.31
Borja Gomez Diez
[Basque, Spain]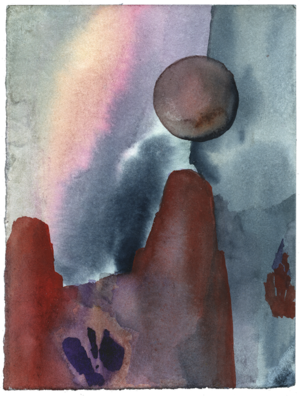 Borja Gómez Diez uses painting and drawing to explore the boundaries of what is visual and what is tactile. Through the gesture, color and materiality, forms and elements emerge. As a theme, there is no theme. In a sort of understanding by not understanding, the recurring questions of the artist take shape through different layers on the surface, resulting in a long process of visions and revisions that his hand will then probably revoke. Based in Bilbao (Basque Country), he attaches great importance to what happens in his studio, a place of introspection where failure, encounter and love coexist, and where all things are susceptible to move in and out of being.
Residency plan:
During his stay at Youkobo Art Space Borja will continue to work on his paintings and drawings while he merges into the city; wandering across the neighborhoods of Tokyo without a clear objective, in search of experiences and inspirations that unfold new ways of
looking.
=======
【Young Basque Artists' Residency in Japan】
In cooperation with the artist-in-residence (AIR) opportunity in Japan for the winner of the young artist support program "ERTIBIL BIZKAIA" of the Spanish Basque government, this program for Basque Artists began in 2018 in collaboration with Youkobo Art Space (Tokyo) and Joshibi University of Art and Design, Tokyo as a part of the Y-AIR (AIR (AIR) activities.