2019.12.01 - 2020.01.31
Anita Jensen
[Finland]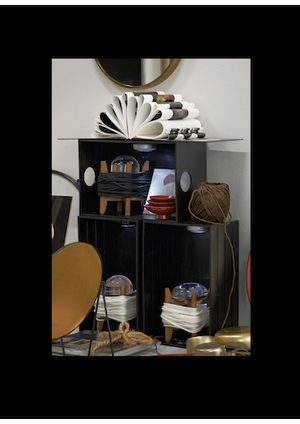 Profile
Born 1957 in Helsinki, Finland. Independent visual artist and printmaker.
My art draws attention to the ephemerality of time, to deformation and to the forms and variations of beauty in Japanese art. In my practice, I seek to introduce new perspectives on the forms of presentation, techniques and materials in the area of photography and graphic art.
Through my imageries, I reinterpret the formats, concepts and terminology of Japanese aesthetics from my own perspective. The combination of ancient Japanese materials and presentation formats with latest techniques and materials in printmaking and photography, introduces interesting new dimensions in my work.
Residency plan
With these tow same named exhibitions Anita Jensen is celebrating 100 years of Cultural Exchanges and Friendship between Finland and Japan and also publishing her book here in Tokyo.

UNFOLDING THE SCROLLS OF LIFE BETWEEN THE TIMES AND PLACES
No.1 in Finland 30.1.-24.2.2019 at Galleria G
No.2 in Japan December, 2019 - January, 2020 at Youkobo Art Space
During this two months Jensen is continuing to finish this No.2 exhibition with new small art works.