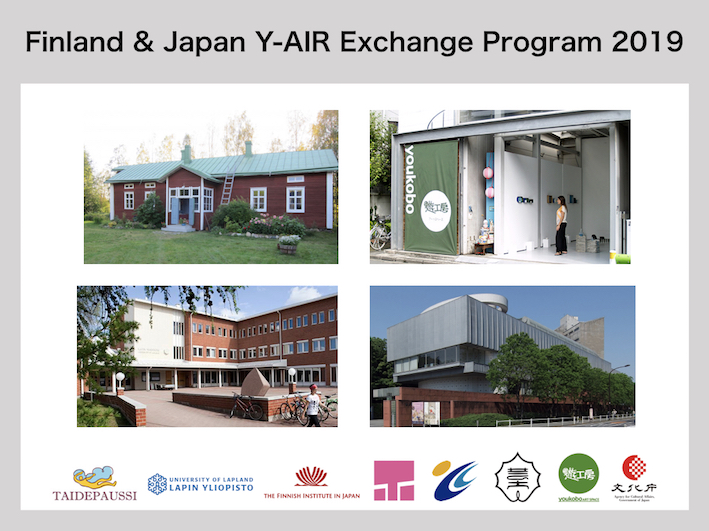 Yuko Takahara (in Finland), Laura Tahvanainen (in 'TENKU Art Festival', Tomi City) [Japan, Finland]
2019.07.01 - 2019.11.30
・Periods in 2019: July to November
 Yuko Takahara from Japan, Residency programs in Waria Artbreak AIR, Ii and Lapland University, Rovaniemi.
 Laura Tahvanainen from Finland, Residency programs in 'TENKU Art Festival', Tomi City, Nagano.
・The proposed project is principally coordinated by Youkobo Art Space located in Tokyo, Japan in partnership with Art Break, located in Ii, Finland.
Y-AIR exchange is part of cultural program of Finnish Institute in Japan.
| | |
| --- | --- |
| Date | 2019.07.01 - 2019.11.30 |
| Time |                                    |
| Place | in Ii City, Finland イー市他|in Tomi City, Japan 東御市での展示10月 |
| Website | exb_artist_url |