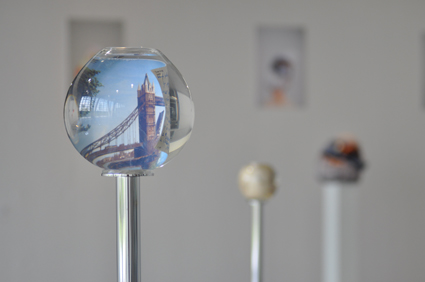 Kaoru Murakami [Japan]
2012.02.02 - 2012.02.19
Kaoru Murakami investigates the behavior of materiality in her work. In her
practice she undertakes a reconstruction of these materials through
theoretical and poetic interpretation of the cultural and historical
background of each substance, reconsidering the sense of belonging between
this material and herself.
Born 1981, Tokyo and fter graduating from the Printing Course
of Tama Art University she undertook another degree at London's Central St.
Martins School of Art. In 2008 she participated in the Gunma Biennale for
Young Artists 08.