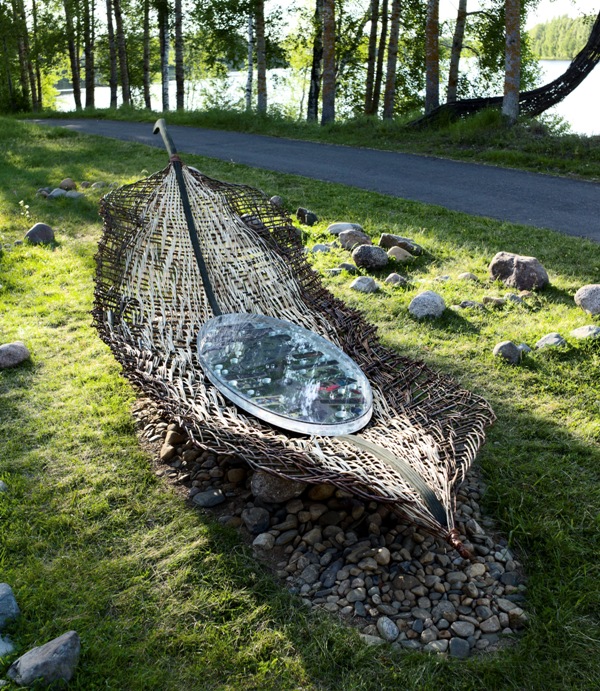 Yoshiko Maruyama, Kyougo Matsumoto, Saran Youkongdee [Japane, Thailand]
2012.10.04 - 2012.10.14
The exhibition features artists who joined recidency programs in Finland and Japan. This is the first part of the series 'Global Micro Experiences' in which five artists who have joined various microresidence programs overseas will reflect upon the inspiration they have gained and the impact of their experience upon their career, practice and vision through documentation and related art work presented in Youkobo's gallery.
Participants:
Yoshiko Maruyama
In Spring 2010 she joined the residence program of Kulttuuri Kauppila Art Centre and participated in the ART Ii Biennale. "Here I discovered a way of life giving great respect to the natural environment as an essential part of our mental life. Here I could share in people's sense of living and might even say that this stay was a turning point in my own life."
Kyogo Matsumoto
He joined the Art Break residency in Ii, Finland in 2011 and presented the outcomes of this in an exhibition in Oulu city. "This was a very meaningful residence for me in which I could build an intimate relationship with the place and the people. I was able to concentrate in my thinking and deepen my conceptualization of my work."
Saran Youkongdee
Through the Japan Foundation's "JENESYS Programme" he joined residencies at both Youkobo Art Space, Tokyo and Studio Kura, Fukuoka in 2012. "Distance is not always the indicator of difference. Even distant dissimilar places share a certain spirit. Everywhere I go, I feel at home."
(Main Image: Yoshiko Maruyama, photo by Kai Tirkkonen)
| | |
| --- | --- |
| Date | 2012.10.04 - 2012.10.14 |
| Time | 12:00-19:00 (last day till 17:00) |
| Place | Gallery |
| Website | exb_artist_url |
Events
Opening Event Saturday 6 October, 17:00-20:00