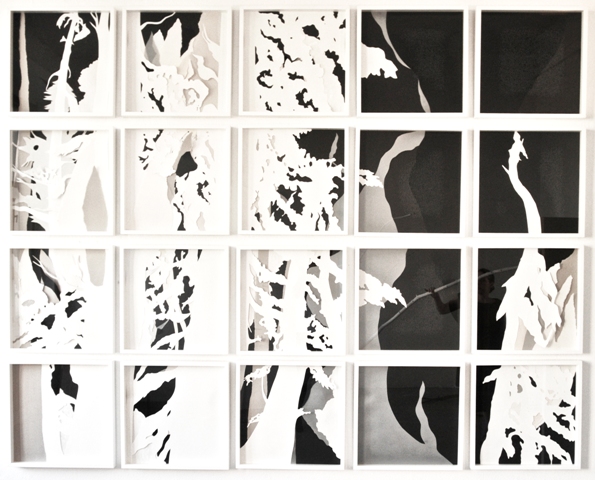 Anat Litwin [Israel]
2012.11.10 - 2012.11.23
Hai Holidays is an exhibition by Anat Litwin, who is invited to our AIR for the microresidency special program this November.
'Hai Holidays' is time framed by two national Japanese holidays: the creative process began on November 3rd, Culture day, and the Exhibition will close on Nov 23rd - Labor Thanksgiving Day. The exhibition period will be used to create, collect, commune and contemplate on the meaning of culture and labor, highlighting moments in which they connect and intertwine. The exhibition space will be used as a studio, a sweatshop, a salon, a study space and community center, all combined.
The exhibition ill feature three different body's of work: a series of paper 'haikucutouts', capturing moments during Anat's first visit to Tokyo, a communal constellation made by straws in participation with the audience, and fragments of the on-going HomeBase Project research which includes interviews with team members, experts, artists and visitors on the subject of culture and labor.
The audience is invited to help create, engage and contribute, and finally to receive part of the installation. Please find the dates and time at the bottom of this page. Soup and Snacks will be served & more sessions announced. You are all welcome to join the session.

(proudly supported by Embassy of Israel, Tokyo)
Events
Artist Floor Talk & Presentation [HOMEBASE] 11/10 (Sat) from 17:00 / Opening Party from 17:00-19:00
Creating COMMUNAL Constellation Session #1 11/7(水) 13:00-19:00 Creating COMMUNAL Constellation Session #2 11/9(土)12:00-16:00
Closing Party 11/23(金) 5pm-