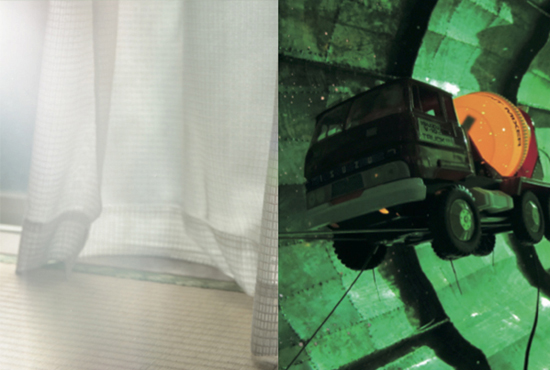 Taira Ichikawa, Yusuke Tsuchida [Japan]
2014.05.10 - 2014.05.25
Kubochi, a group established by artists who are involved in the activities of Youkobo Art Space (Suginami Ward, Tokyo), will hold its second exhibition "Room of Light" from May 10 (Sat) to May 25 (Sun).
In this exhibition, sculptor Taira Ichikawa and photographer Yusuke Tsuchida will fill the Youkobo gallery space, its usual appearance transformed into a "dark room", with their own particular forms of light. The light of Ichikawa's work is that which leaks from the interior of structures, the light found in cyberpunk imagery, and that which can tear through darkness or pierce colossal matter. The light of Tsuchida's is that of street lamps lingering in a still landscape, the light of monitors or the sun, the sources of light in scenery that imprints itself in the memory.
By daring to arrange the works of both artists in the space separated from the walls, the viewer is reminded of their ideological relationship, bringing them to focus on the qualities and differences of the "light" they capture. Come to experience and enjoy for yourself the various aspects of light leaking from a covered "Room of Light", a space containing work by two artists of diverging genres, creative expressions, generations, and perspectives.
Events
Talk Discussion: "On the Use of Light", 5.10 (Sat) 17:00-
Opening Reception: 5.10 (Sat), 18:00 - 20:00