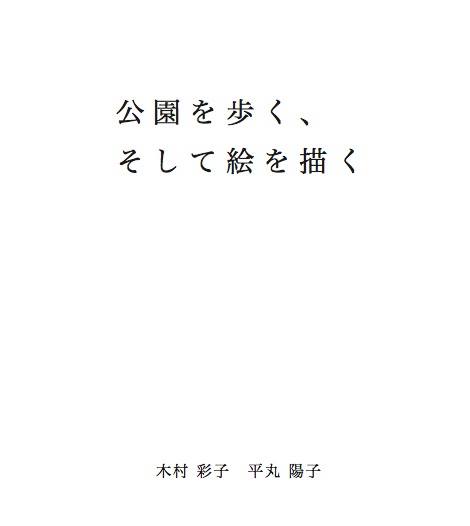 Ayako Kimura, Yoko Hiramaru [Japan]
2014.10.01 - 2014.10.19
12:00-19:00 (until 21:00 on Fridays)
Closed Mondays & Tuesdays  ※Open on October 13 (national holiday)
In the sixth exhibition organized by Kubochi, Yoko Hiramaru and Ayako Kimura will hold a joint exhibition. Kimura decides her images after sketching small segments within photos taken of plants and landscapes that interest her, later developing works based on these sketches that depict an original view of the world with a unique sense of materials.Gaining a sensitivity from everyday events and landscapes, Hiramaru creates abstract surfaces through a unique use of line and colour. In this exhibition, the artists have created works based on sketches made in Zempukuji Park, a place rich in greenery located near the gallery.
Please come to see the work of these two artists, embodied with the deep and silent experience of "depiction".
Kubochi

Events
Opening party 10.4 (Sat) 17:00-19:00
■ 10 Limited edition box sets including originals by both artists will be on sale throughout the exhibition at 30,000 yen.