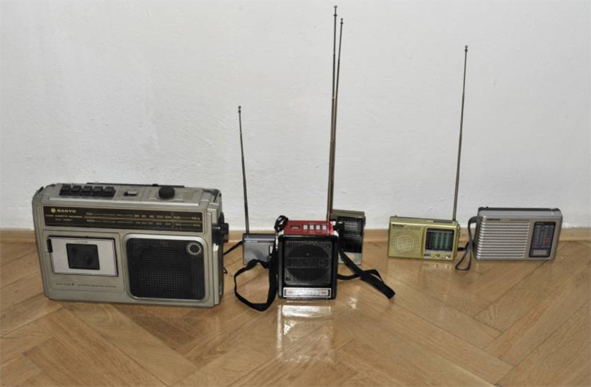 Michal Cáb [Czech]
2015.11.21 - 2015.11.23
/ a myriad of signals flying around / gallery space as battle-field of radio signals / visitor as an author of composition / tuning as walking / bring your own radio /
The Youkobo gallery will be flooded with radio transmitters tuned at one frequency causing different sounds to be played from your radio as you walk around the space. The simple act of walking becomes the means to tune in to different stations - walking and moving with radio can then be comprehended as a composition, and the gallery space as an instrument or a score of sound possibilities. Traditional listeners will be able to find classical 12-key zones, while more ambitious visitors will be satisfied with microtonal scales. For lovers of ambience it is recommended you choose slow-motion walking (butoh style), and for noise and break-core fans we recommend fast and furious movements. Last but not least: there is even silence included!
*Thanks to Ito Tari for recording.
*There will be also Tetsuo Kogawa's FM transmitter design exhibited as a tribute to this important Japanese radioartist.