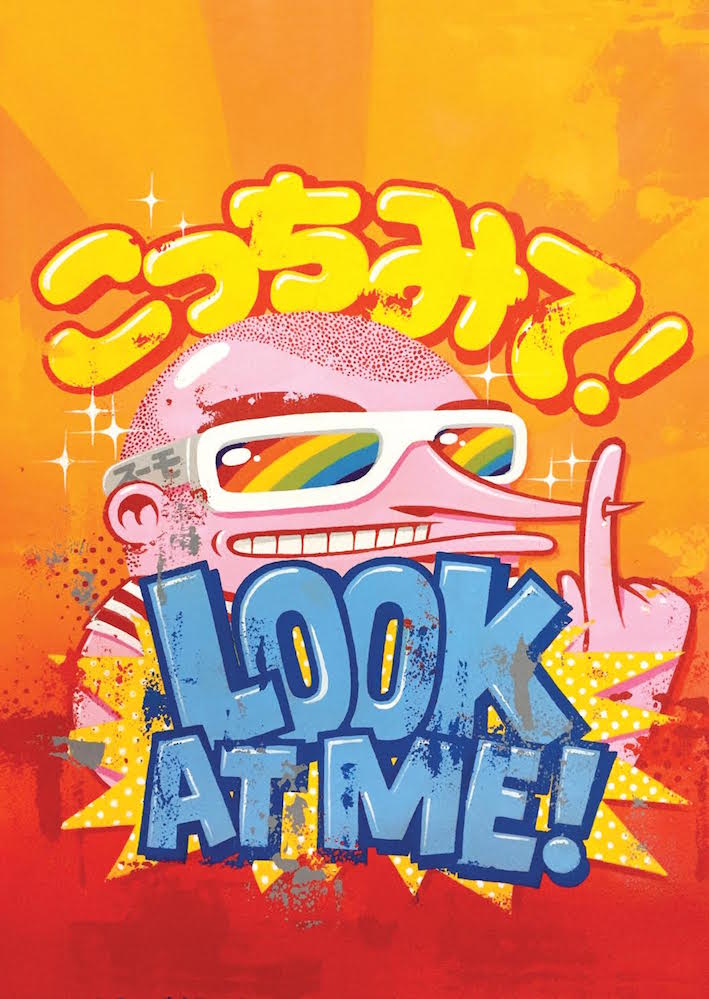 SUMO [Luxembourg ]
2016.09.21 - 2016.09.25
Look at me!
It's my first visit to Japan and as I am writing this, 'Look at me!' is what first comes to mind as I remember walking through the streets of Tokyo. Street signs, adverts, screens, people wearing extravagant clothes and even information on the tiniest spaces seem to be screaming for attention. There are sounds, beeps, jingles and slogans all around, whether it's in the street, the metro or in a shop, which sometimes makes me feel like I am inside a huge live video game. The competition is fierce and so is the strive for perfection, which ups the ante in the quest for recognition and acknowledgement. This to me is where the game begins and forces the player to go to the extreme. It is about who is the biggest, the baddest, the cutest, the funniest, the brightest, the shiniest, the most fashionable, etc. There are no short cuts to the top, either you go the extra mile or you don't bother at all.
If I had to describe Tokyo, I would call it city of patterns. Everything seems to fit into a grid and there is a hierarchy, respect and order in every group of people, things or places.
If the ranking system in society and respect for Japanese traditions would form large overall patterns, they would be made up of smaller patterns within them. For my work at Youkobo I am narrowing it down to the following two observations:
No matter how small or unimportant it may seem, every business has its own mascot or cartoon character, explaining, presenting or pointing things out. This visual competition becomes an additional part of the daily struggle and finally becomes a part of the overall pattern of everyday life.

Events
Exhibition at Embassy of the Grand Duchy of Luxembourg