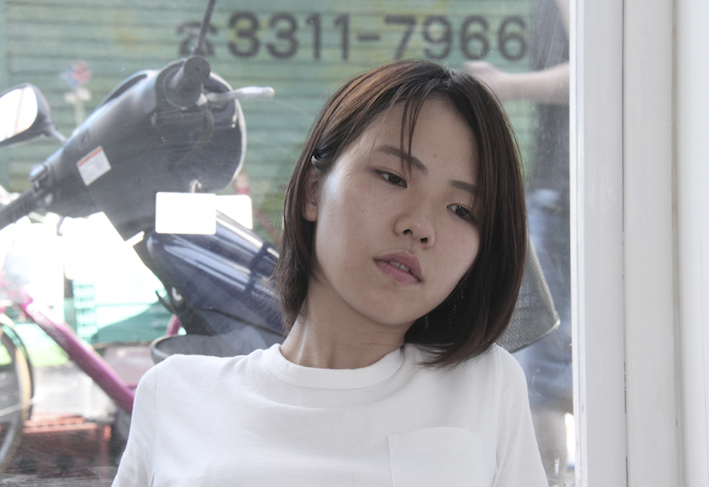 Maria Muriedas Diez [Basque・Spain ]
2018.08.22 - 2018.08.25
Through partnership with the Cultural Department of Bizkaia Regional Government, Spain, Youkobo has initiated activities to host, together with Studio Kura (Fukuoka), one of the participants in Ertibil Bizkaia, a funding programme that aims to support emerging artists of the Basque Country, Spain.
One of the funding recipients in 2018, Maria Muriedas Diez, is undertaking a 3-month residency at Youkobo. In the first half of her residency, Diez and Youkobo collaborated with the Teiko Hinuma Laboratory (Field of Art Produce, Joshibi University of Art and Design).
Triple X is a project that began in 2015.? I make appointments with several people in controlled contexts to photograph and film their attitudes under the same premises. These controlled environments generate a performative situation in which a partiture is displayed as a proposal that establishes the conditions to be interpreted. The directorialization, the submission or the causality are aspects that build the procedural practice up.
Events
Reception : 8/25(sat) 17:00-19:00
Activity Report: 8/24(fri) 15:00-17:00