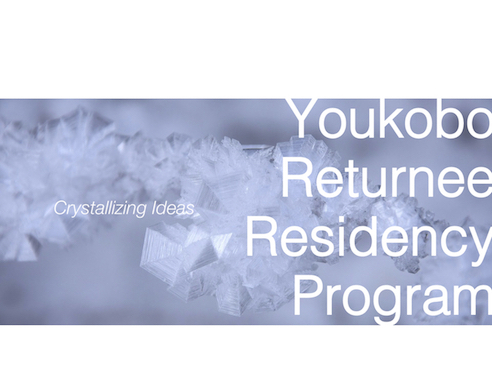 Saara Ekström [Finland]
2018.10.01 - 2018.11.30
*Exhibition : 3 - 23 November, 2018
Artist residencies play a vital role in artists' creative practice, offering spaces for experimentation in a supportive environment that help artists to explore and connect in meaningful ways to different cultures and surroundings. This leads to new discoveries that crystallize—often at some indeterminate later stage in the artists' career—in new forms of creation.

To celebrate and reflect on 30 years of hosting and supporting art professionals, Youkobo Art Space has launched the Youkobo Returnee Residency Program, which invites artists who have previously undertaken a residency at Youkobo to further develop their creative research.
Artist Introduction :
Finland based visual artist Saara Ekström joined the Youkobo residency program in 2006 and 2009. For her third residency at Youkobo, she will make a series of new work focusing on transformation processes and various types of membranes, their similarities and purposes as protective shields, barriers and camouflages. In order to get close to her subjects, Saara will be using 8mm analogue film for shooting macro images of insect pupae, human skin and parts of plants.
>>>more
The residency will conclude with an exhibition, in addition to a talk event in which the artist will be invited to share her experiences at Youkobo, followed by a broader discussion of the significance of artist residencies in the creative work of artists.
Supported by the Agency for Cultural Affairs Government of Japan in the fiscal 2018.
Events
Exhibition:11/3 - 11/23 (Closed on Mon & Tue|12:00-19:00 Last day till 17:00)
Talk Event:11/10 16:00-18:00(*reservation-only)
Reception:11/10 18:00-21:00